Frequently Asked Questions
What is a 'Snag' and why would I need a 'Snagging Inspection'?

Whilst the word itself has several uses in the English language, a 'snag', in relation to property, is a defect in your new build home that is present after completion of the building work.

Usually these faults present themselves as something being broken, scratched, discoloured, unfinished, fitted incorrectly, missing screws, leaky guttering and more.

The majority of snags are cosmetic and simple to fix although there can be serious issues that must be attended to immediately such as kitchen appliance fixtures that incorrectly fitted or large cracks in brickwork.

A professional home snagging inspector will be able to spot some of the less obvious faults that a typical homeowner may miss. They will compile a snagging list of defects which can be supplied to your housebuilder to rectify.

How long does a Snagging inspection take?

It is difficult to say a specific time that a snagging inspection will take. There are various factors to consider such as the size of the property, if there are a large amount of snags found, whether there is furniture to move around and more.

What is a Snagging List?

A snagging list, also known as a snag list, is simply a list of defects and faults in a new build property. They are created after a visual inspection of the new property by either the buyer or a professional snagging inspector.

Whilst the buyer can create a snag list it is far more prudent to obtain a report from a professional snagging inspection company because they will detect far more issues than the average person.

What are some typical snagging defects?

Some snagging defects include:

Damaged or scratched glazing.
Broken/loose roof tiles.
Damaged/Poor brickwork.
Inadequate lagging in roof spaces.
Damaged/Poor Plasterwork.
Damaged bathroom tiling/unfinished grouting.
Caulking of skirting boards.
Poor pointing of block work.
Extractor fans venting incorrectly.
Incorrect installation of appliances.
Damaged or incorrectly fitted kitchen units.
Poor mortar in verges, valleys, ridges and hips.
Defects in cavity walls resulting in damp penetration.
Dummy chimneys without adequate support.
Poor drainage causing flooding and pooling.
Defective or damaged uPVC.
Heat loss due to inadequate insulation/central heating systems.

Which homebuilder is the best?

We encounter this question almost daily and unfortunately the answer is….There isn't one.

Typically some sites will be better than others, regardless of the builder behind them and is more to do with the diligence of the site manager and team.

When is the best time to get a Snagging list done?

Once the property is totally finished and ready to be moved into, around the time you exchange contracts with the builder.

If you choose to wait until you have moved into the property it could be more difficult as the housebuilder could claim that the damage was done during moving in.

Remember though, you do still have 2 years from the date of completion to get any defects reported, even if you perceive them to be minor cosmetic issues, which will be fixed under a typical 10 year warranty.

When will I get my report from you?

Your report will be delivered within 5 days of the inspection taking place unless there are extremely unusual circumstances of which you will be notified about as soon as possible.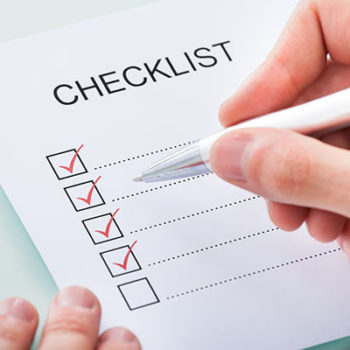 "Rts made my experience with my builders a lot smoother than I expect it would have been and I felt supported and reassured in my dealings with the builders.
My house purchase is the biggest ever purchase I'm likely to make and I'm not a builder so I'm very glad I used professionals to identify defects."
J. Price